dino fiumara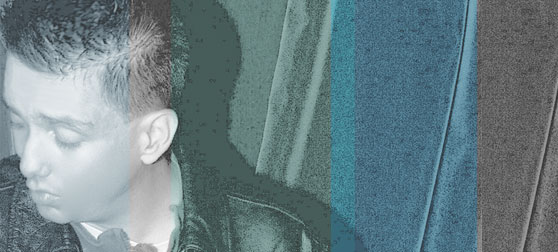 Born and raised in Pittsburgh, PA Dino has been exposed to a rich environment of music, art and theater since he was a child. His Grandmother Susan Fiumara was an accomplished classical pianist, and opera singer studying 12 years at the Conservatory of Naples Italy, teaching all the way into her 80's, this is where Dino began his early piano instruction. Dino's Father was an excellent Jazz Bassist, who was an in demand player in Pittsburgh for over 30 yrs, owner of Fiumara's teaching studios for nearly 40 yrs. and the Manufacture and CEO of BSX BASS. Dino learned everything from his Father's endless talents and wisdom.

At West Virginia University Dino auditioned and became part of the WVU Big Band. Performing experiences included concerts with Vince DiMartino from the Old Tonight Show Band, and Chris Vadella, long time performer with Chuck Mangione.

Continuing his education at Duquesne University in Pittsburgh, Dino began studying Jazz and Classical Piano with David Budway, recording artist with Hubert Laws, and musical director for Jeff Tane Watts, Liza Minnelli. Dino became part of the prestigious Duquesne Big Band, which led to intense performances with the great Slide Hampton, Herbie Mann, and Tony Williams (who wanted Dino to go on the road with him, however he was too young at the time and wanted to complete his studies).

This was a GREAT HONOR bestowed upon him at such an early age from one of the Legends of Jazz.

While at Duquesne Dino received his BAS degree in Music Education. Once out of college, and with a great desire to travel, an opportunity arose with Princess Cruise Lines and from there Dino embarked on an Amazing adventure, and was asked to "Headline" with his cool Jazz trio in the Bayou cafe an exclusive Jazz Lounge and Restaurant aboard the Coral and Island Princess ships. Dino has toured Alaska, Asia, Europe, Hawaii, South Pacific, the Caribbean, Australia, New Zealand and many more....

Dino has performed with such notable Artists as: Barbara Morrison, Dean Koba, Roger Humphrys, Marco Panascia, Stanly Turrentine, Chris Vadella, Herbi Mann, Slide Hampton, Joe Negri, Peppe Merolla, Randy Purcell, Victor Manecchia, Narding Sanchez, Scotty Hood, Stewart Loseby, Richard Brisco, Reggie Watkins, Jeri De Leon, Eddie Layman, Christy Smith, Louis Soliano, and many more....

On 2010, Dino appeared in Singapore with his Jazz trio in Southeast Asia's Newest Entertainment Destination the brand new Marina Bay Sands "The Talk of Asia" the 5.5 Billion dollar Hotel/Resort/Casino in the heart of Singapore.

Currently in Studio: Dino's first major POP/JAZZ album is in production in LA and will have the "Potential to move him to the highest and most visible levels" impacting the Jazz, Pop and Smooth Jazz worlds.... Stay tuned. :)

The Brand New "Debut" Single Tracks - JAZZBOY, WHERE THE MUSIC TAKE ME and I WILL WAIT FOR YOU are now LIVE on iTunes CD BABY, Amazon and Spotify.